CellNtech
Welcome to Cell n Tech's IT Support in NW Calgary
Your go-to destination for all your technology-related needs. Our company is committed to providing our clients with exceptional I.T support services to keep their businesses running smoothly. At Cellntech, we understand that technology is an essential part of any modern business. That's why we offer a wide range of I.T support services to ensure that your technology is always up and running. Whether you need help with network security, software installation, hardware repairs, or cloud computing solutions, our team of experienced professionals is always ready to assist you. We pride ourselves on delivering top-notch customer service, and we are always available to answer your questions and provide you with the support you need. Our technicians are knowledgeable, friendly, and committed to helping you resolve any technical issues you may encounter. At Cell n Tech, we believe that technology should be an asset, not a hindrance. So, let us help you get the most out of your technology investment. Contact us today for more information about our I.T support services, and let us help you take your business to the next level.  
Learn More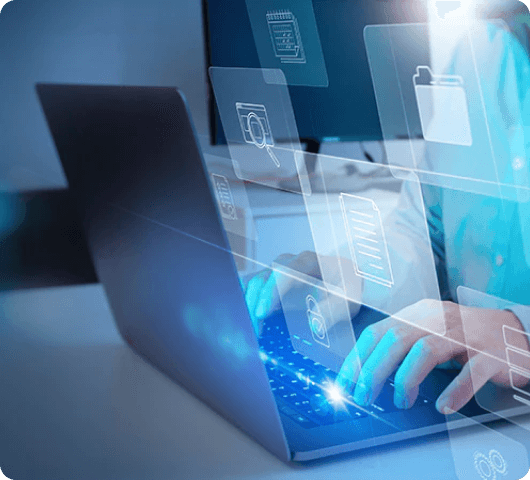 Managed IT Services
We monitor your system's health, prevent and fix issues as they arise, and ensure your business is always up and running.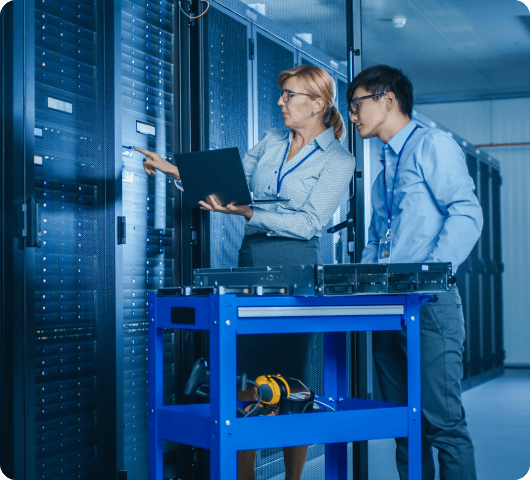 Network management
We take care of software updates, patches, backups, and data recovery, as well as cloud and server storage environments.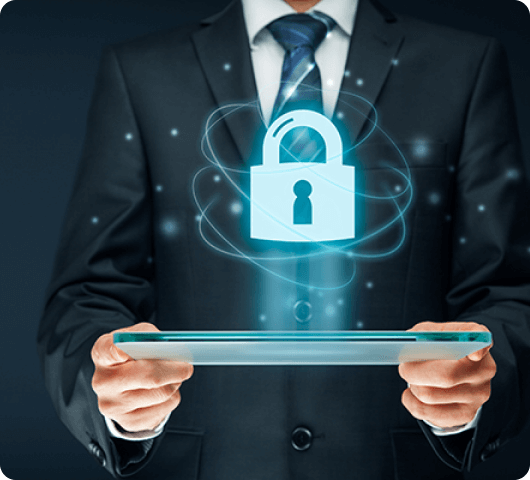 Enterprise-level security
We employ enterprise-level security measures to safeguard your business against hackers and malware.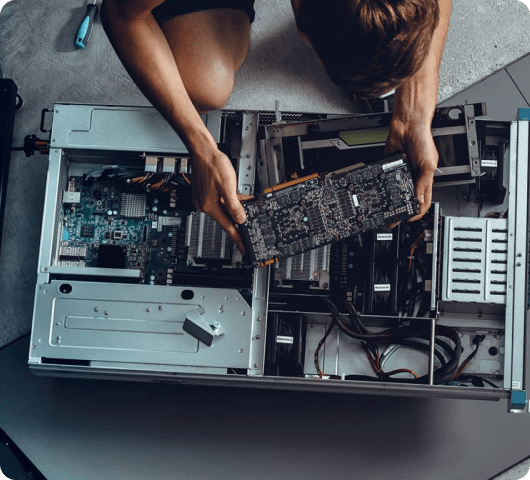 Hardware sourcing and setup
We offer access to the latest technology and can quickly and seamlessly set up your equipment.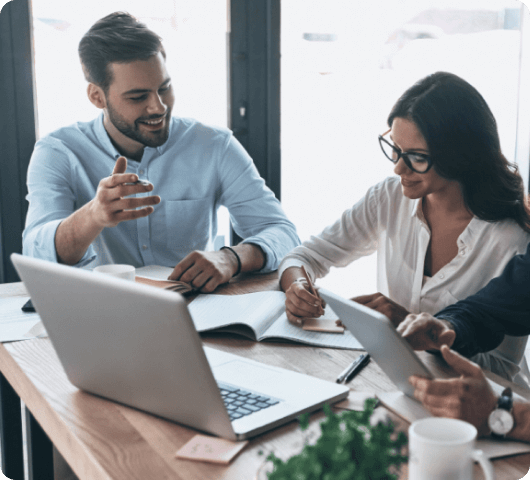 Strategic IT consulting
Our strategic IT consulting services help you align your technology with your business goals to gain a competitive edge.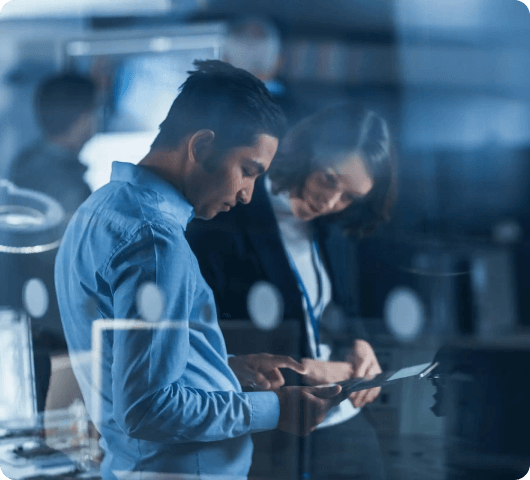 Proactive IT monitoring
Proactively monitor and manage IT systems, prevent downtime and data loss, and optimize system performance to ensure a smooth workflow.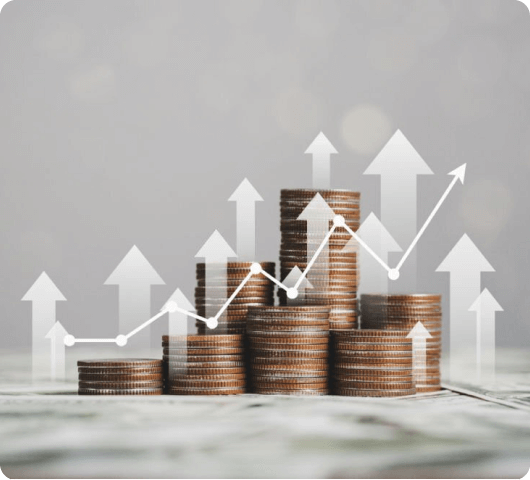 Predictive spending and cost optimization
We help you manage I.T expenses and provide predictive spending analyses to optimize your technology investments.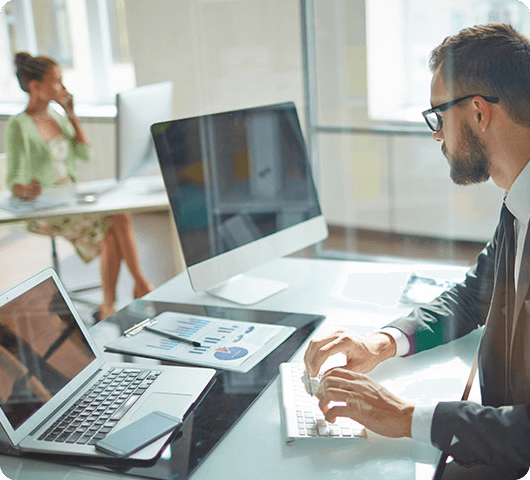 Increased efficiencies and scalability
We help increase efficiencies by streamlining your IT infrastructure and preparing your business for expansion.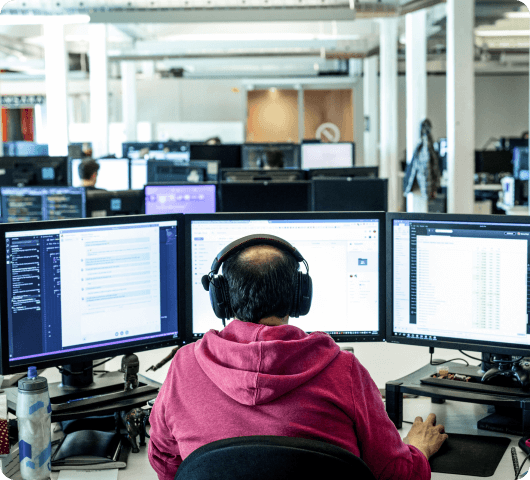 Microsoft licensing and support
Get the most out of Microsoft products with our licensing and support services. We provide optimised support and management for all Microsoft products.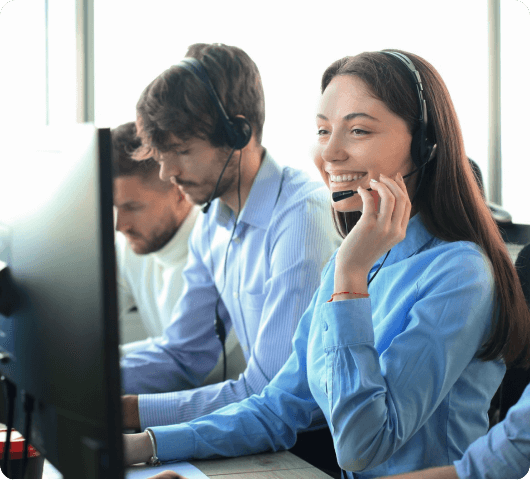 Dedicated service desk
Receive quick and reliable IT support from our dedicated service desk. Our team of IT professionals is always available to assist you with any tech issues you may encounter.
CellNtech
Extensive Services Portfolio For I.T Support
Cell n Tech offers a wide range of comprehensive IT services to ensure their clients' technology infrastructure is always up-to-date and secure. Their Managed IT Services include network management and monitoring, cloud and server storage environments, and automated backups and data recovery. They also provide enterprise-level security with advanced email protection, anti-malware, firewalls, and advanced threat protection. In addition, their hardware sourcing and setup services help clients choose and set up the best equipment for their business needs. 
With Microsoft licensing and support, clients can be confident they are always using the latest software. The proactive IT monitoring and management services help to prevent issues before they occur, and a dedicated service desk is always available to provide support. 
By partnering with Cell n Tech, clients can benefit from increased efficiencies and scalability, as well as strategic IT consulting to help them achieve their business goals. Finally, their predictive spending and cost optimization service ensures clients can manage their IT budgets more effectively. Overall, Cell n Tech offers reliable and professional IT services to help businesses thrive in a fast-paced technological world.
Learn More
Testimonials
Feedback From Our Happy Clients

Rachel Ewurum
3 months ago


The best place to come for your repairs. They are efficient, flexible, and timely. I came in for LCD replacement and later for Battery for Samsung A70. I highly recommend.

Jason Stewart
8 months ago


Amazing service!! I needed to get my Galaxy S10 battery replaced as my phone was bulging. They informed me that it would take a day to order the battery, which is totally reasonable. Then 15 mins later they called me back to tell me they did indeed have some in stock and that I could come right away if I wanted.

Sarah
5 months ago


I had an incredible experience at Cell N Tech, I had an issue with my headphones jack and it took only 20 minutes for them to figure out and resolve the problem, they were really nice and a great experience compared to some other stores that aren't as nice, thanks again!!

Adriana Mccoy
3 months ago


I dropped off my 5 year old son's X Box for HDMI repair. Varun was a true professional and honest. He was able to fix it in just one day.