Welcome To Cell N Tech!
Cell N Tech is a trusted provider of excellent cell phone repair services in NW Calgary. Many years ago, the idea of Cell N Tech was nothing more than an idea – an abstract concept. We saw the massive potential in the market to merge excellence in tech repair services while also ensuring affordability. So we handpicked a team of expert repair technicians and set out to bridge that gap and provide the best IT support in town. Fast forward many years, and today Cell N Tech stands as a leading tech repair service provider in NW Calgary. From fixing broken cell phones or retrieving critical data on laptops and everything in between, we've got you covered. Our IT support is as brilliant as it gets and there has never been a repair concern that we couldn't fix. We pride ourselves on being one of the only tech repair companies that ensure efficiency, reliability, and affordability in their services at once. No matter the complexity of your repair concern or the urgency of it, our certified and licensed technicians can cater to your needs. Cell N Tech prioritizes customer satisfaction and delight above all else, so you can rest assured your devices will get back in mint condition in a minimal time. We strive to provide a smooth and hassle-free experience to our customers seeking IT support and will go the extra mile to ensure they get it. You can learn more about our services in detail here.
.
Learn More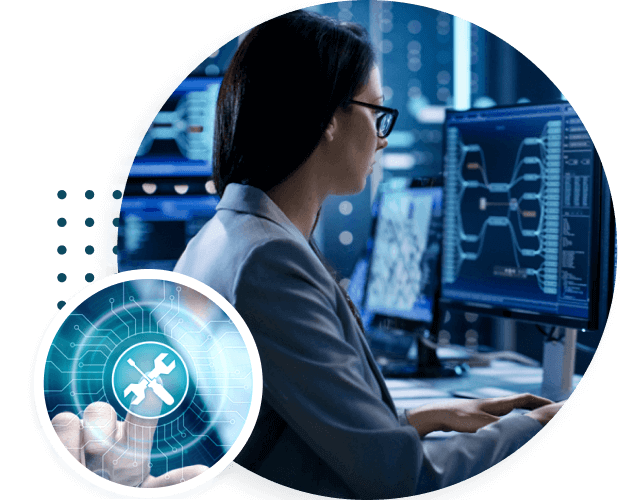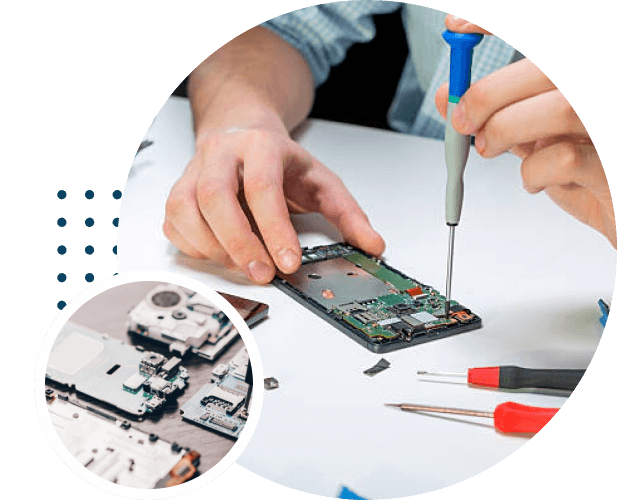 Who We Are
Your Go-To Shop For
Electronics Repair in NW Calgary
CellNtech is your one-stop-shop for all your tech device needs. We are experienced, skilled, and well-equipped to repair and optimize a wide range of devices, including cell phones, tablets, iPads, iMacs, and more. Our specialized teams are dedicated to providing quick and efficient services, with most repairs completed in under an hour.
In addition to our repair services, we also offer corporate and bulk repair services, providing affordable solutions for businesses and organizations. Whether you need to repair a single device or a fleet of devices, we can help.
Contact us today to learn more about our services and how we can help you optimize your tech devices.
Learn More
"*" indicates required fields
Testimonials
Feedback From Our Happy Clients

Rachel Ewurum
3 months ago


The best place to come for your repairs. They are efficient, flexible, and timely. I came in for LCD replacement and later for Battery for Samsung A70. I highly recommend.

Jason Stewart
8 months ago


Amazing service!! I needed to get my Galaxy S10 battery replaced as my phone was bulging. They informed me that it would take a day to order the battery, which is totally reasonable. Then 15 mins later they called me back to tell me they did indeed have some in stock and that I could come right away if I wanted.

Sarah
5 months ago


I had an incredible experience at Cell N Tech, I had an issue with my headphones jack and it took only 20 minutes for them to figure out and resolve the problem, they were really nice and a great experience compared to some other stores that aren't as nice, thanks again!!

Adriana Mccoy
3 months ago


I dropped off my 5 year old son's X Box for HDMI repair. Varun was a true professional and honest. He was able to fix it in just one day.